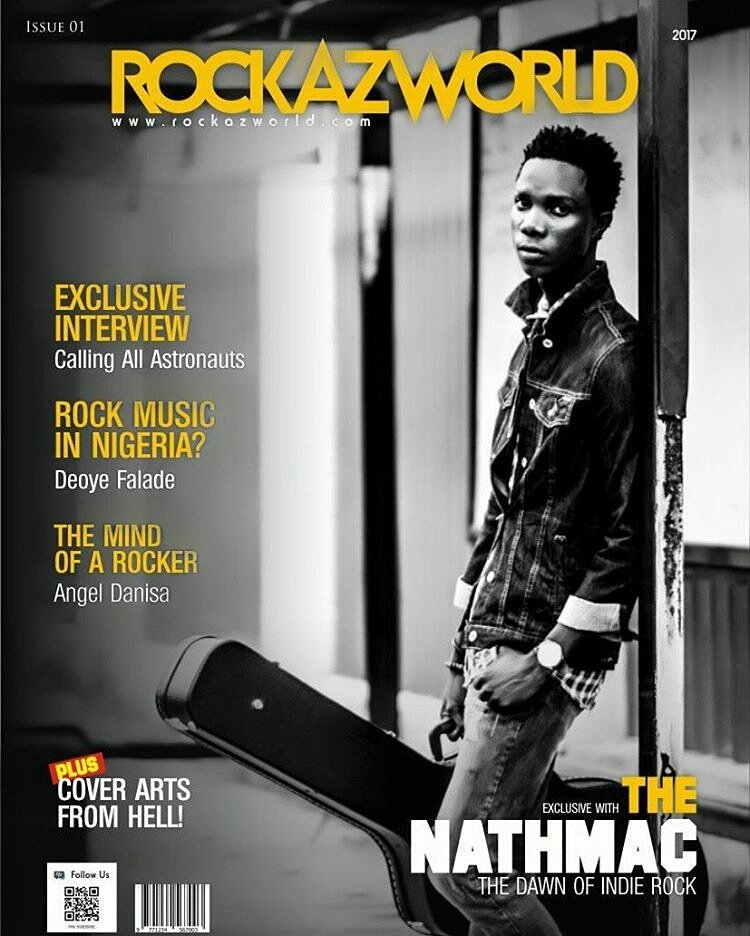 Well this is the pleasant surprise we usually hope for here at AudioInferno. There are people out there (as we called it ages ago) pushing the for a seismic change in Rock music here in Nigeria. So we caught wind of this magazine, called Rockazworld. There's a group called Rockazworld so I wondered if it was the same folks in charge. Turns out they are. I should have known but I'm not that active in the group anymore (worst founding member here guys, the worst!) So I reached out to a good friend of mine Chris, Who so happens to be the Editor-in-Chief of the magazine, He also founded the group along with other good folks and I had me few questions that needed answering. Here's what Chris had to say about the magazine.
The Interview:
AudioInferno: Briefly, tell us a bit about the magazine
Chris:
"Rockazworld magazine is a magazine that celebrates the Nigerian rock scene and portrays it to the world, that's why we try to keep our content local and people would see when it's out, It was created because we felt we needed other mediums put our community out there."
AudioInferno: What do you think of the current state of rock music in Nigeria?
Chris:
"I think it's amazing how far we have come with just effort of devoted fans of the genre, but I don't think we are at the point we can seat down cause we haven't had break through yet locally. We are still at our baby steps."
AudioInferno: With this magazine what do you hope to achieve, short term and long term?
Chris:
"The idea behind interviewing one foreign act in any edition is so that even the band publicises it just in their household there is an awareness that there is a rock community in Nigeria , in the long run we touch several places and leave our footprint, and in turn Rockazworld magazine becomes the go to place to see the community from a distance."
AudioInferno: Awesome, so, tell us Chris, what else would you like to share with the readers on here?
Chris:
"I want to thank every rock fan who has ever supported thing put out by anyone irrespective, to promote the genre. I also want to tell everyone to anticipate another edition of the magazine and PMS this year."
So, there you have it folks. There are people back home here who aren't letting things slide easy. There are people willing to do something different and these people deserve all the support we can give and so we ask you to pitch in in some type of way and generate that well needed buzz and as always folks, support your local bands too /,,/
AxlPif